ReVeste's client base includes the following retailers:


Founded in 1995, BelCompany was recently acquired by Vodafone Libertel B.V. It has around 125 branches in the Netherlands, the first of which opened in Zaandam at the end of November 1995. Today it has branches at A-1 locations throughout the Netherlands. BelCompany's leading position is partly attributable to its policy to provide customers with the choice of all devices and all networks. BelCompany's concept and interior are currently being completely revamped, focussing on customer service, a contemporary character, and a modular structure that can be constantly renewed. The new concept puts staff and customers on the same, rather than opposite, sides.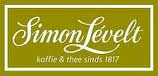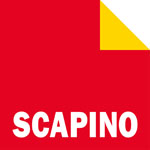 Flying Tiger is part of the Danish Tiger.dk retail chain started in 1995 in Copenhagen. It has evolved from a single outlet into an established international chain. Today Tiger is represented in 26 countries with 460 stores. The Dutch market was broken into in 2008, when the first branch opened in Arnhem on 14 October. The Tiger stores offer a quirky, ever-changing selection of own-designed items at surprisingly affordable prices. Our items include home, toys, hobby, party, snacks, electronics, gadgets, fashion accessories and more. ReVeste advised Flying Tiger with the acquisition of subsidiaries in, among others, Nijmegen, Utrecht, Eindhoven, Den Bosch and Groningen.


Halfords is a chain of 54 branches in the Netherlands. Halfords provides accessories and services for on the road, from bicycles to car and bicycle accessories, such as car radios and navigation systems. It stocks the latest merchandise and its products and services are top-notch. Services include installation, on location and in Halfords Superstores. Halfords has three shop types:
Citystores – found on shopping streets, in shopping centres and other local locations – have a select range of products and services, including in every case a bicycle workshop for maintenance and repairs.  Superstores – found in easily accessible locations in the Randstad conurbation – stock a wide range of products and offer services including a bicycle workshop and an installation station. Webstores stock the full product range.